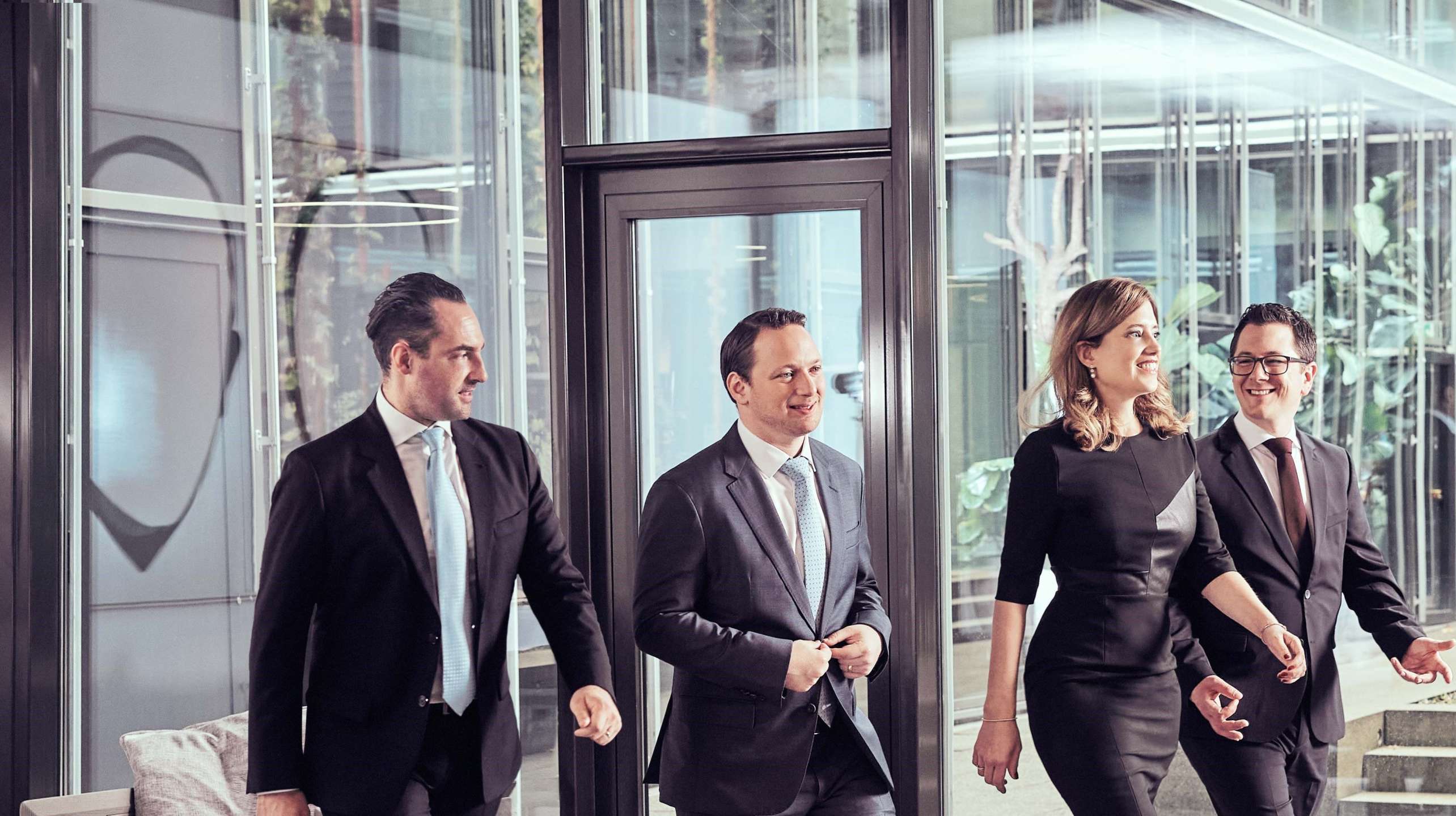 12 October 2021 I Corporate News
Bär & Karrer Elects Four New Partners
Bär & Karrer is pleased to announce the election of Dr. Vera Naegeli, Cyrill Diefenbacher, Dr. Joel Fischer and Dr. Christian Kunz to the firm's partnership. The new partners will strengthen the firm's tax, internal investigations, financial institutions, white collar crime, M&A/corporate as well as data and technology practices. The appointments are effective as of 1 January 2022.
Dr. Vera Naegeli is experienced in international and domestic M&A transactions and in general corporate and regulatory matters. Further, she specializes in representing companies across various industries and individuals in white collar crime, administrative criminal and regulatory enforcement proceedings. She regularly advises clients on compliance, environmental, social and governance topics.
Cyrill Diefenbacher is a Certified Swiss Tax Expert and advises on national and international tax matters, with a special focus on M&A tax, corporate tax and VAT. His practice includes multinationals and small and medium enterprises across various industries, startup companies as well as individuals.
Dr. Joel Fischer advises banks, insurance companies, fintechs and other companies on regulatory, compliance, white collar crime and commercial matters. He furthermore specializes in large-scale internal investigations as well as complex enforcement proceedings before Swiss and foreign authorities. His practice includes the development of compliance programs and corporate governance questions.
Dr. Christian Kunz advises clients on data, data protection and technology law including cybersecurity and cybercrime matters, conducts large-scale internal investigations and e-discovery projects and assists clients in regulatory enforcement proceedings before Swiss and foreign authorities. Further, he advises on general corporate, corporate governance and commercial matters.
Daniel Hochstrasser, Senior Partner, commented: "I am delighted to see important practice areas of our firm strengthened through the appointment of four talented colleagues to our partnership. On behalf of all partners, I wish them a lot of success in their new roles."