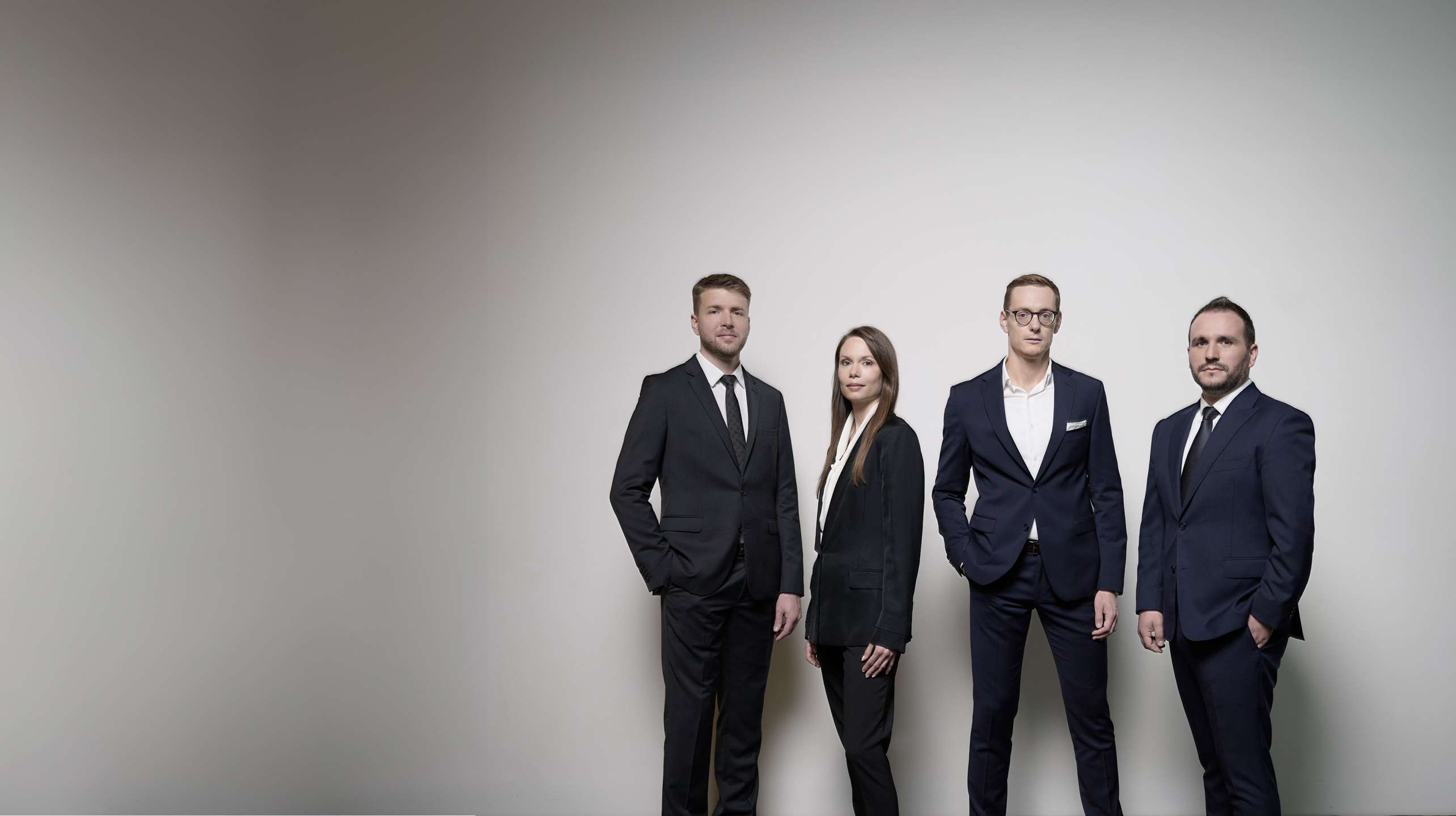 09 November 2023 I Corporate News
Bär & Karrer Elects New Partners and Counsel as of 1 January 2024
Bär & Karrer has elected Faton Aliu, Rocco Rigozzi and Andrea Ziswiler as partners and Stephanie Walter as counsel, effective as of 1 January 2024. The expertise, dedication and personalities of these lawyers will not only strengthen the firm's success and reputation in general but also its position within the market.
Faton Aliu's practice focuses on complex cross-border (bilateral and syndicated) financing transactions, including structured and acquisition finance, project and infrastructure finance as well as refinancings. He also has broad experience in domestic and cross-border private M&A and complex corporate reorganisations and restructuring transactions. In addition, he advises clients on capital market and other corporate and commercial law matters. As such Faton represents and acts for large international and domestic banks, private equity investors and other sponsors, as well as for borrowers and issuers across all industries.
Rocco Rigozzi focuses on real estate transactions of all types, including asset deals, share deals, large-scale portfolio transactions and real estate related M&A-transactions. He has special experience in the field of the Swiss legislation on acquisition of real estate by persons abroad (Lex Koller) and the associated restrictions for international investors. Tenancy law and environmental law form part of his practice. In addition, Rocco Rigozzi advises corporations on commercial and corporate law, in particular in connection with all types of corporate reorganisations, carve-out transactions, incorporations, shareholders' agreements, as well as capital increases and reductions.
Stephanie Walter's practice focuses on banking, insurance and financial market laws as well as on the area of collective investment schemes. She assists Swiss and foreign banks, asset managers, managers of collective investment schemes, insurance companies and other financial institutions in regulatory matters and proceedings (including with U.S. authorities) as well as in FinTech matters. Furthermore, she advises clients on M&A transactions and large-scale internal investigations. Stephanie has practical experience in the financial services industry and understands the client's needs also from a market and customer-oriented perspective.
Andrea Ziswiler is a specialist in corporate law, M&A, financing and capital markets. He has a strong track record advising international and domestic clients in various industries on complex corporate transactions, private M&A deals, bilateral and syndicated financings as well as debt securities offerings. In addition, he has a solid experience in financial services regulations. Andrea adds particular strength to the team in the Italian-speaking part of Switzerland, based in our Lugano office.
Susanne Schreiber, Senior Partner, comments: "The partnership is looking forward to seeing the new partners and counsel growing in their roles and developing their practice areas. On behalf of the firm and all partners, I wish them every success as they take up their new positions."