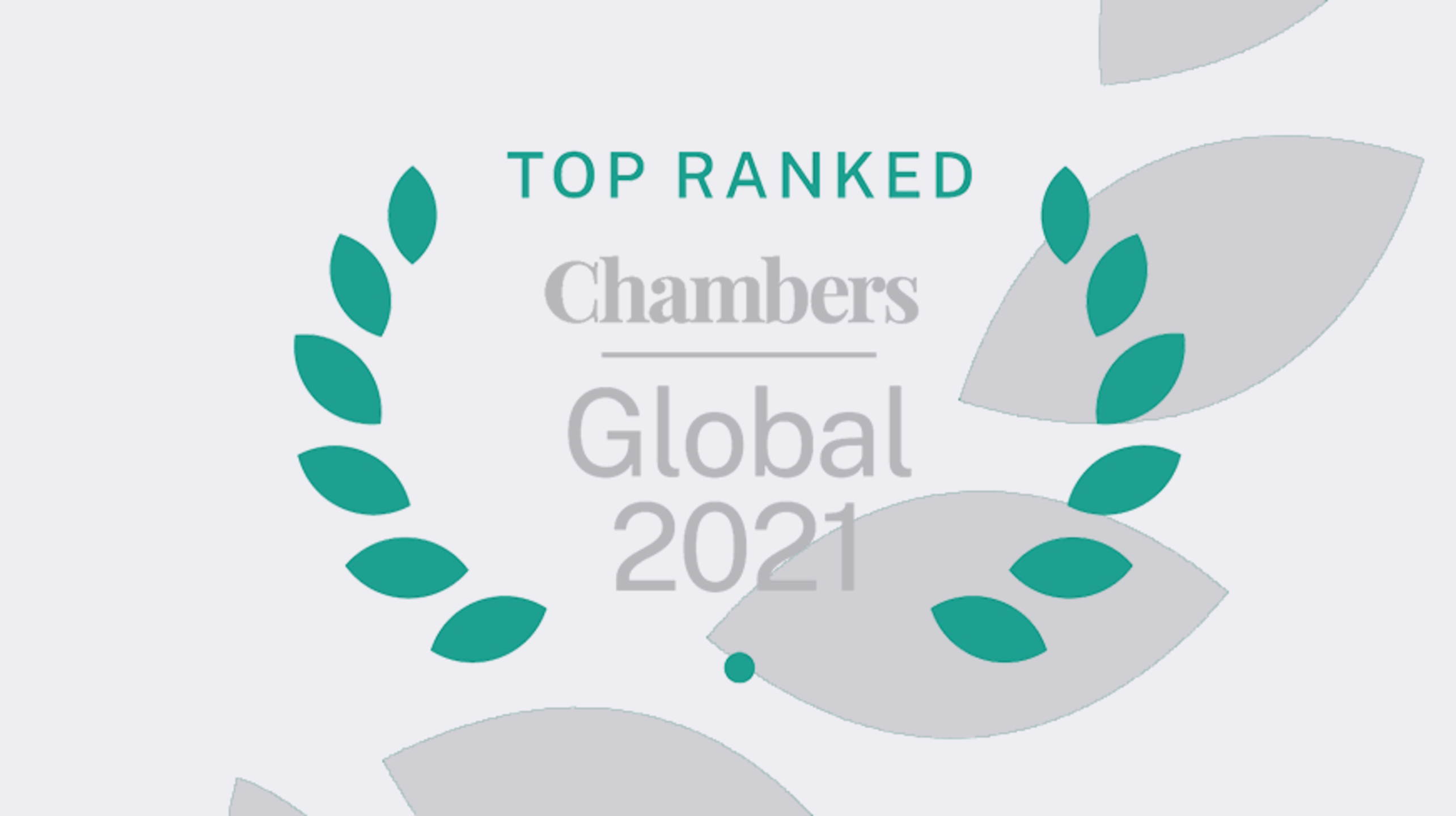 19 February 2021 I Corporate News
Bär & Karrer Ranked Band 1 in Chambers Global Guide 2021
We are proud to have again been recognized in Band 1 in the key practice areas Banking & Finance, Corporate/M&A, Arbitration, Litigation, Tax and most recently in the International and Cross-Border Transactions category. The key pillars for international transactional work include M&A, banking, capital markets and tax. "They have been a really strategic adviser on all facets of the project and are viewed not as outside counsel, but as an extension of the team."
On an individual level, we are particularly pleased that Dr. Christoph Neeracher (Corporate/M&A) has received the highest recognition in the Global Ranking 2021 in Band 1. Clients say: "He is a very talented, smart and strong negotiator and at all times keeps the strings together." Eric Stupp (Banking & Finance), Daniel Hochstrasser (Litigation) and Prof. Dr. Rolf Watter (Corporate/M&A) were again confirmed in Band 1.
In addition, we are pleased that Nadja Jaisli Kull is also recognised for the first time in the category "Dispute Resolution Arbitration".
Chambers and Partners is an independent research firm that provides detailed rankings into the world's leading lawyers. The Global Guide lists the best lawyers and law firms in over 200 jurisdictions around the world. The rankings are based on in-depth research by an experienced team of analysts.