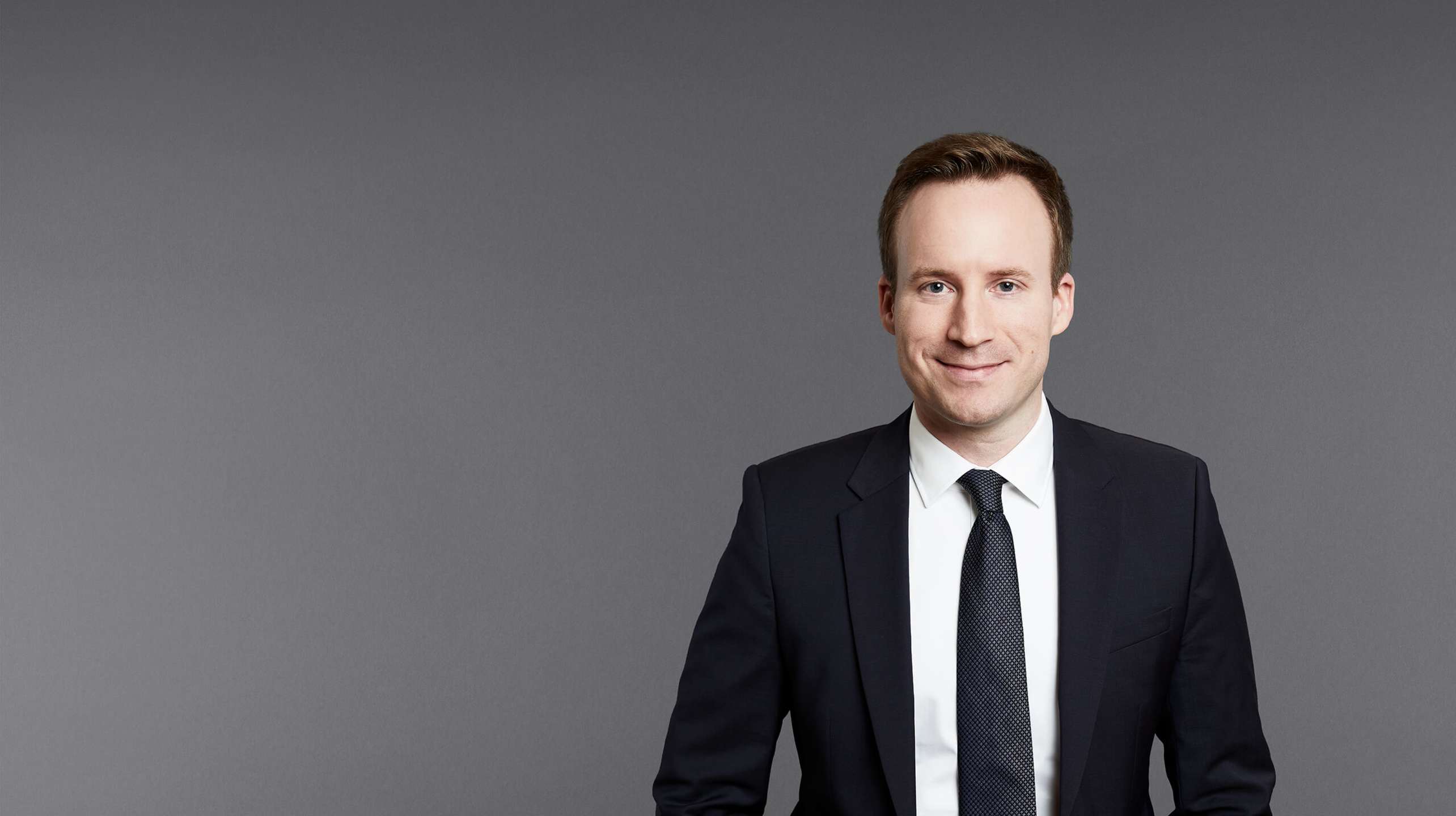 Associate
Dr. Alain Grieder
Alain Grieder's practice focuses on domestic and international litigation and arbitration. He advises and represents companies and individuals at all stages of the dispute resolution process, with an emphasis on contract law, commercial law and corporate law disputes. Furthermore, he regularly supports clients in conducting internal investigations.
Recent Work Highlights
Representation of a German energy company in a dispute concerning the valuation of shares.
Counsel to a globally active organization in a high profile employment law dispute.
Representation of major foreign industrial company in court litigation.
Advising of an international general contractor with regard to a large construction project and representation in related court proceedings concerning builders' liens.
Handling of tort claims and related insurance claims for international organization.
Member of a team supporting a large financial institution in connection with an internal investigation.
Representation of a listed company in multiple court proceedings on interim measures originating from a proxy fight within a group of listed companies cross border Germany-Switzerland.
Representation of Swiss and foreign creditors in Swiss bankruptcy proceedings in connection with their investments.
Curriculum
Admitted to the New York Bar (2021; not practicing)
Chartered Institute of Arbitrators: Fellow (FCIArb) (2020)
New York University (NYU): LL.M. (2018)
Associate at Bär & Karrer (since 2016)
University of Basel: Dr. iur. (2015)
Research and Teaching Assistant to Prof. Dr. iur. Thomas Sutter-Somm, University of Basel (2012-2015)
Admitted to the Basel-Stadt Bar (2011)
Trainee at a Swiss law firm (2010-2011)
Trainee at the District Court of Sissach/Gelterkinden (2009-2010)
University of Basel: lic. iur. (2009)
Memberships and Public Offices
Swiss Bar Association (SAV)
Zurich Bar Association (ZAV)
International Association of Young Lawyers (AIJA)
ASA below 40
Chartered Institute of Arbitrators (CIArb)
Admission
All Swiss Courts
Alain Grieder's Deals, Cases & News
Bär & Karrer Ltd.
Brandschenkestrasse 90
CH-8002 Zurich
Switzerland
Bär & Karrer Ltd.
Lange Gasse 47
CH-4052 Basel
Switzerland